For a previous couple of weeks, the Purple Cube-powered Floating Island has been gradually drifting across the map, activating a series of runes left behind by the Cube in Season 5 and leaving a kind of purple lava in its wake. That is old hat now: the runes are all activated and we're clearly moving on to Act 2 of Epic Games' grand plans for Season 6. What is going to take place is anybody's guess.
To begin with, we'll require to watch the runes. You'll notice that they've all lifted out in the corrupted zones they had been sitting in and are now hovering over the map. They are basically tiny flying islands at this time, complete using the exact same updraft effect that permits you to deploy your glider around then for mobility. 
There's no loot on them, even so, so don't anticipate an entire great deal of action. What is interesting, having said that, is where they are going. They seem to become rejoining Keving the Cube in the Floating Island, but it is unclear what will take place once they get there, but we will continue to pay attention and keep you updated, if you want to be rich in the game, Buy Fortnite Items on U4GM, you will have unexpected surprises.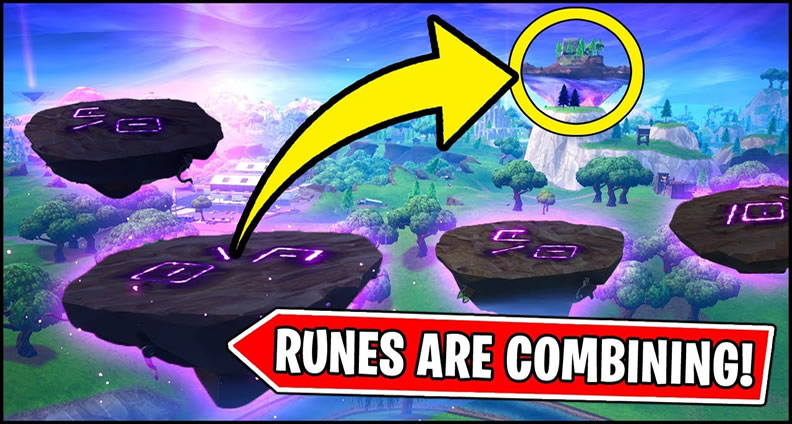 There has been lots of speculation that there is a volcano someplace on this island, whether or not in Leaky, formerly Loot Lake, the corrupted locations, or both. There were volcanoes featured on the Dark Bomber's backpack, and there have been theories about something along those lines for weeks now. Leaky Lake is of course draining, and there's likely going to become a major change in that region.
Or not: it could also do a bunch of other points, or it could serve as a lead-in to the official Halloween Event, which we assume we'll be seeing soon. Fortnite has already been peppering the map with Halloween decorations, however, it seems clear that the game may have bigger and much more particular plans for one of several video gaming world's preferred holidays. There's darkness within the cube, and it might be only just beginning to spread.
Whatever takes place, Epic has clearly evolved in the somewhat lackluster early weeks of both Season 4 and five. Each of these Seasons landed nicely, with major new map adjustments that had people swarming all over new places hunting for secrets. After that, even so, issues went far more or less dormant till huge season-ending events happened, and it sort of sucked the momentum out of issues. That is not the case this season, where the action started suitable at the starting and is now clearly creating to a huge event later.